Finn + Remy Present: Einstein's Trampoline (Paperback)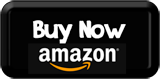 An Imagine Science book for ages 4+ that explains principles of general relativity in a cosmic journey through our solar system. Fueled by curiosity, creativity, and limitless wonder.
Join Finn + Remy as their simple ball game on a backyard trampoline takes a frustrating turn and Papa's explanation does not quite make sense. To answer their question, the trio (plus chicken in a clever disguise) launches into space as astronauts to discover the effect of mass on gravitational forces.

The juxtaposition of Earth and moon provides the explanation. Lit against a backdrop of stars and planets in our solar system, this beautifully illustrated book will take you on a cosmic adventure full of imagination. For ages 4+.
Get your FREE printable coloring pages to accompany the book HERE.
---

The two adorable hedgehog characters are based on real boys bearing the same names created by a mom with an artsy streak and a dad who must have been a scientist in his previous life. Together, they have pressed pause on the American Dream and are traveling the world to write books they want their children to read. 
Available on Amazon in paperback and Kindle.