Finn + Remy Explore Dallas (Hardback)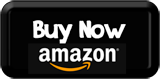 Explore Dallas. Tag your favorite landmarks and see everything the city has to offer. This illustrated guidebook is beautifully crafted with a hardback cover for your coffee table or library!
Inspired by her children, Jane created the two rambunctious hedgehogs who came to life gracing the covers of greeting cards (www.finnandremy.com). Now join Finn + Remy on an adventure around their hometown. Come visit their favorite spots, including White Rock Lake, Margaret Hunt Hill Bridge, the football stadium, farmers market, State Fair, and more!
Every hand-painted watercolor image of the city is also available as an art print to decorate your walls. Written and illustrated right here in Dallas, with love.